The "CUPPYCAKE" Song
(

Lyrics and Music by Judianna Castle)
is actually
the chorus from Amy's version of "You're My Honeybunch"
(lyrics and music by Judianna and Buddy Castle)
..
The lyrics in blue make up the short version that was first uploaded to the internet in August of 1996.
Amy sings the lyrics in red as well in the complete version:
.
You're my Honeybunch, Sugarplum
Pumpy-umpy-umpkin, You're my Sweetie Pie
You're my Cuppycake, Gumdrop
Snoogums-Boogums, You're the Apple of my Eye
And I love you so and I want you to know
That I'll always be right here
And I love to sing sweet songs to you
Because you are so dear
This is one of those things I came across in 1996 and I didn't know it then where to find it. It's now my message alert tone on my mobile phone. It's just so cute to listen to!
Please dont forget to visit the Old Candy Store :)
Remember When Booklet - 1980
Andes Mints Christmas Cards - 4.67 oz box - case of 12
York Peppermint Patties - box of 175 pieces
**********************************************************
And talking about cute, I thought of giving my children cute names here in my blog. (just noticed bloggers shouldn't give out too much info on their children's identity;for security reasons)
My Eldest, the 20-year-old is Brownie - that's his favorite, or shall I say anything covered in chocolate - for that matter :)
My Second son, the 16-year-old, is Popcorn - ( no association for this, just want to call him that)
Next is Cottoncandy, the 15-year-old - always SOFT-spoken and fair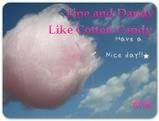 Next is Jellybean, my 13-year-old sophomore - anything beginning with J
And, lastly is Cupcake, my five-year-old (of course! as cute as a tiny cupcake)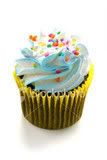 You'll soon get to meet each one of them here, with all my parenting/buddy-buddy stories. I'm thinking of adding zest to this blog (quips, blogthings, daily stories and all) , because I really really really miss blogging and meeting new friends!