skip to main | skip to sidebar
Wednesday, August 26, 2009
Tuesday, August 25, 2009
Been wanting to blog about this for so long and share information about this Korean food. It's one of those dishes that we crave at least once a month. However, it's a Korean staple with every meal and can be served daily.
Kimchi was introduced to our family when many years ago we had this Korean family as neighbours. They are great cooks and share/exchange recipes with us. (though our contribution was just
"Pinikpikan"
and "M&M Jumble cookies")
But with kimchi, because at first we didn't know what it is, we politely accepted. When I first got a taste of it, I thought it was too hot and oddly because of the salty-sour-pungent taste - just imagine how Koreans profusely put chili sauce.
Months later, our neighbour moved and oh no, we forgot to ask her for the kimchi recipe. So I researched it on the internet, considering food safety issues and health benefits ( you will find the links below)
Prepare the basic ingredients:
2 heads Chinese cabbages, ginger, garlic, green onion, red pepper powder and rock salt.
Wash vegetables thoroughly. Remove discolored leaves. Cut cabbages into sections.
Soak in brine mixture of 10 cups water and 1 cup salt.
You may need to weigh the cabbages down with a plate to make sure they are evenly soaked in brine. Soak for 2-7 hours until soft. (You will need to rinse them in cold water after soaking time)
Chop the rest of the ingredients. Finely if you please.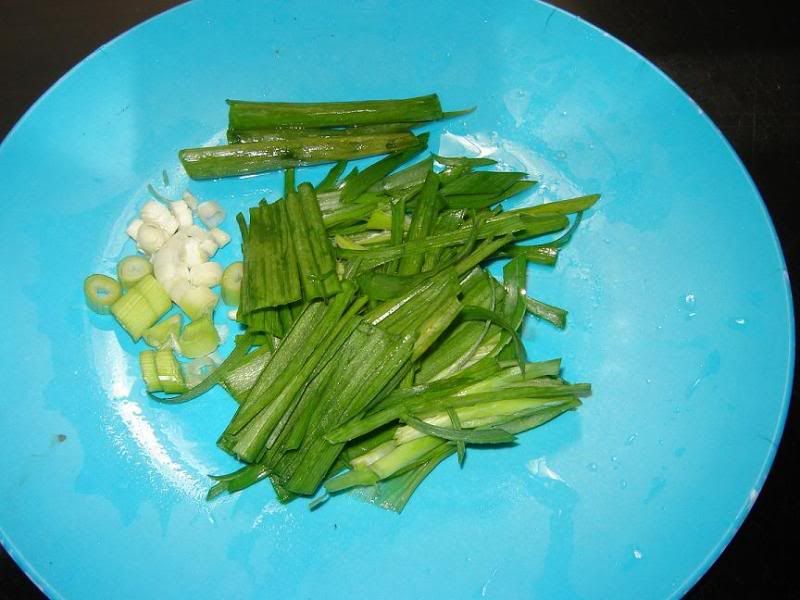 You can put the green onion, ginger and garlic together while the cabbages are soaked.
Keep them covered to maintain their freshness.
After rinsing the cabbages, drain.
Mix the green onion, ginger and garlic together with the cabbages.
Add the red pepper powder. ( we use only minimal red pepper powder hence this kimchi you see below is quite mild)
Blend all evenly to ferment.
Now it's ready!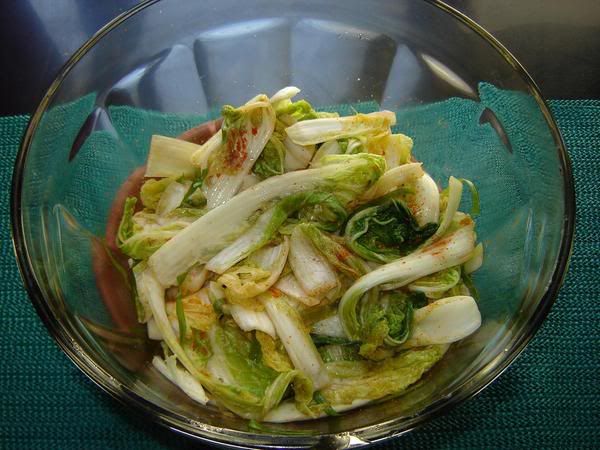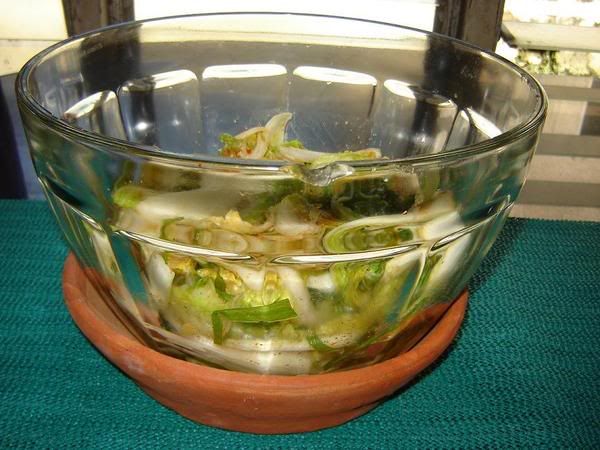 Try this recipe and feel it's health benefits too!
Sources:
http://iml.jou.ufl.edu/projects/STUDENTS/Hwang/kimchi3.htm
http://www.treelight.com/health/nutrition/KimchiHealthy.html
Posted by

Reading Homeschooler
at 8:55 PM
0 comments

Email This
BlogThis!
Share to Twitter
Share to Facebook
Wednesday, August 19, 2009
Sunday, August 16, 2009
<!—continous scroll codes by businessvartha.blogspot.com -->
Get this Widget
!—continous>

Blogger Widgets

Greetings
Greetings! If you happen to land on this page to make a quick purchase, please click on this link
here
.

=)

Blog Archive

Labels
Friends and Followers

Linked

Welcome to my Work-At-Home-Mom (WAHM) blog! I hope you enjoy your visit here, and I hope you glean some ideas from my online selling experience with selling just this one reading book via the help of the internet. Here you will read how I began selling online despite the limited knowledge I had back then.The book I am selling is

"Teach Your Child How To Read In 90 Days!"
which is now also sold as an ebook. I sell this material introducing the concept of simplified phonics for youngsters. This is the story of how I, with the help and advice of my teacher-friends, came up with the reading concept of this material.

Please visit my welcome page here!

Add Me

Frequent Commenters
The Reading Homeschooler(c)2011. Powered by
Blogger
.