3 days after Typhoon Juan I visited the malunggay farm. It seems I lost the key to the gate by my niece's house so I passed by the open fence. I'm glad that somehow these trees survived the storm and the minimal flooding of rainwater - most of them at least.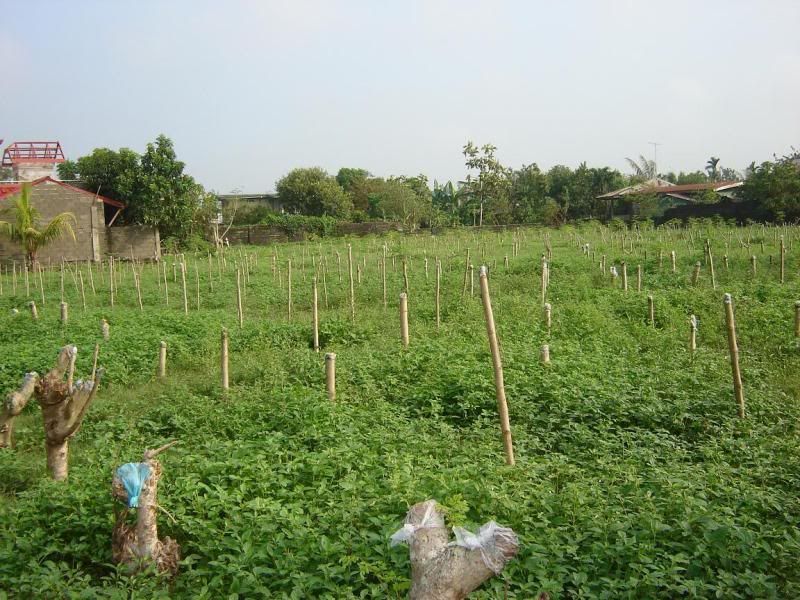 Yet, as seen below, there are some signs of yellowing from the other trees which could have come from too much rain or slight damage from the winds.
According to what I researched and asked around, yellowing is caused by some plant pests. Thankfully, that is taken cared of already thru organic remedies.
The trees are no longer in a straight row, due to the winds. We cannot move them to straighten as they still need to recover.