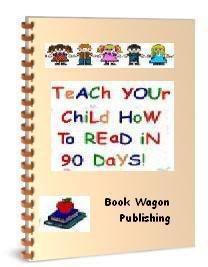 This was the eBook cover of the revised edition.
I worked on this ebook in 2005 and finally finished in May of 2006 just in time when I began selling it. It was hard work for me and more so that I was surviving on a shoestring budget. But special thanks to a friend from church, Victor, who had an internet cafe infront of Nepo Mall Dagupan and gave me free use of his computers and scanner.
Many parents have requested in the past for this format, so here we are! It is the much improved edition from the old one. It contains much more than the old one and has colorful illustrations. More modules and lessons were added. Now 150 pages with a series of 61 lessons. The same simple methods introduced in the first edition are used. I have added more lessons to it, plenty of home activities, games and some nursery rhymes too. A parent's guide is included in the first part of the material and it's easy to follow


****
This format is usually sent via email as attachment, as it costs a fraction less than the book version. (This costs Php280.00 or $7.00). It was then accepted by parents/teachers as a more favorable method of delivery since it's convenient.

I think so too, but I've also offered the ebook in CD version for those parents who prefer to install the software onto their personal computer. As an extra companion, I used to add the simplified Powerpoint version** - this too is good for the review and for children much too young to understand the complexity of reading.

**The Powerpoint presentation is no longer available due to the piracy I found out in 2007.