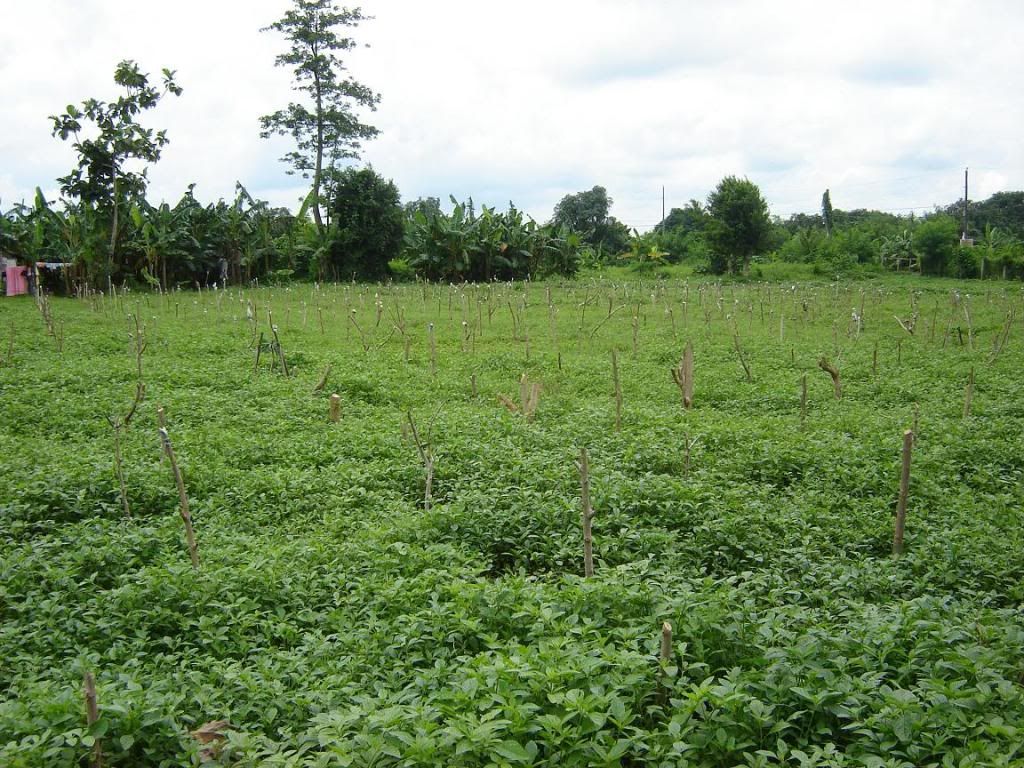 The stalks are wrapped with plastic to prevent rain water damage

Good sign! Leaves are beginning to grow.

Need to cut weeds again soon, with a reliable grass-cutter. We will borrow a grass-cutter again next week. As of today (sept 11), we bought 2 1/2 trike-ful of malunggay again for planting.