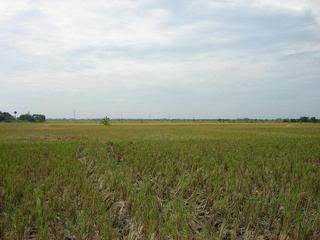 Can't quite believe it's another rice harvest season this Friday! It's our third harvest since we assumed management of my uncle and aunt's ricefield.

That picture above shows that our field is the last one to be harvested in that area.( see the yellow grains in the field) Even I can't believe the grains have ripened that quick since we last passed by last March 5 to check how things were going. It was still green then and some neighboring farmers were already harvesting their crops.
Me and my youngest, Cupcake, beside our family's trusty motorcycle. Glad to have that motorcycle now, it would do wonders for our budget since last 2 harvest seasons we only hired tricycles to get there and paid 50 pesos per trip.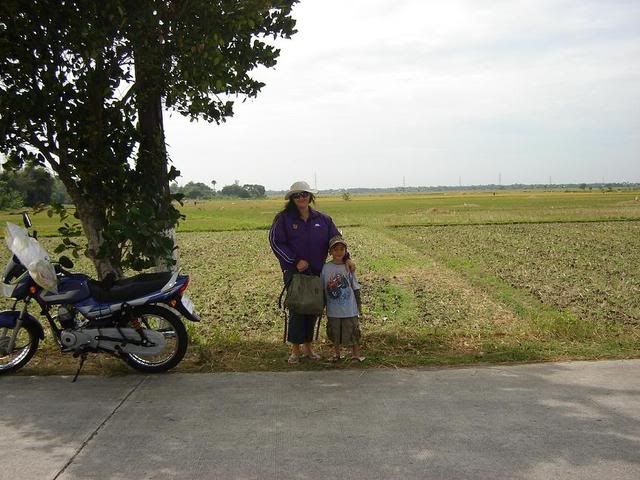 So today we visited the farmers and gave them 20 rice sacks they need for the produce. Later this month, I'm already thinking of our visit to the National Irrigation Administration for the irrigation fees.
Praying for a great harvest this season!

P.S. Just as I am writing this blog post tonight, just on the news at NBN: NFA launches I-Rice Program