It's been two months now since I've been thinking of some big project to do and praying for it. If you've seen this picture below in some other blog, now you would remember who I am :)
Yes, that was me with my youngest in 2009. Those pictures were taken before the Pepeng flood washed away our 2nd planting of corn. Regrettably, it did not work out well and you could say I had to let it go. But still the land was there, it seems to bug me that I have not thought of anything to do with it much. So far, we've only planted a few grafted Guimaras Mango trees, which we are going to wait for 3 years to bear fruit. So here I was, getting antsy... wanting to help the environment... and still wanting to plant something at less cost or if possible no overheads at all ( just need elbow grease).
Okay, so later, I've had minor health problems which led me to take malunggay drinks for detox. Then I thought that this malunggay tree is just around our place anyway, so instead of the commercially available one, I opted for the malunggay leaves in original form.
I looked up feasibility studies and found out so much information which got me excited. I also took it as a sign when the malunggay pods I planted two months ago (before I was into all this) have grown so well!
Let me share you a few pictures.
1. The malunggay pods, believe me they are worth almost 4 pesos one pod but I got them for half the price. Before planting the pods, soak the seeds in water for 24 hours so that the seed can absorb all the water it needs for germination. The next day, plant it in a temporary plot just one and a half inch deep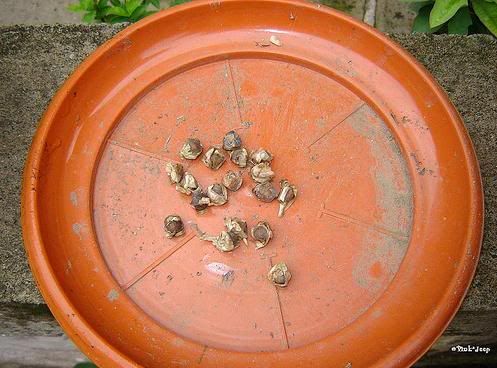 2. The seeds sprouted on the 5th day. This is just my temporary plot.
3. The malunggay sprouts on the 6th day.
4. The malunggay sprouts on the 7th day. This is where I carefully transferred them to different places in my backyard garden.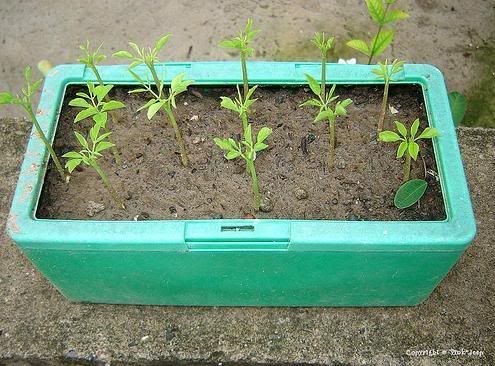 5. Here are a few, 5 days later.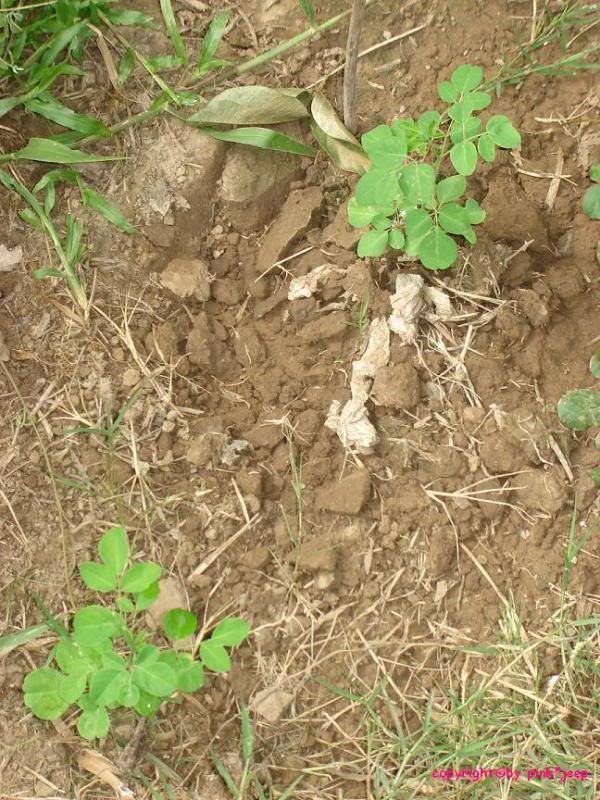 6. Picture below of the malunggay plant, which I left in a pot a week later.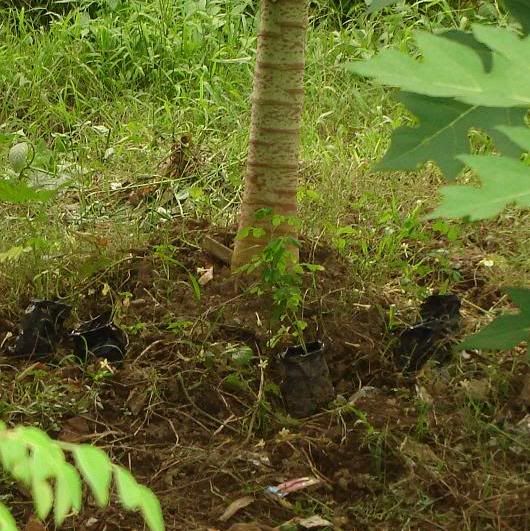 Let this be the start of something big! These days we are busy clearing the 2000 more square meter lot and little by little planting malunggay stalks. Who knows, it might be a great start for my own Hacienda Luisita :) I will keep you posted when it's all ready.
What I really like most about planting malunggay, it helps in saving our environment!
An update: we are now selling moringa oleifera / malunggay seeds all year round
Please visit my page here :)
Note: Thanks to Moringa Farms for info http://moringafarms.com/159/germinating-moringa-seeds-for-personal-use/